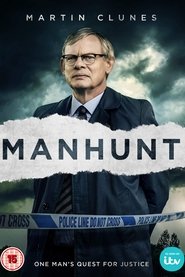 Manhunt
The true story of London Metropolitan police detective Colin Sutton two-year long manhunt for serial killer Levi Bellfield.
Original Title: Manhunt
IMDb Rating: 0.5
IMDb Votes: 1
Status: Returning Series
Runtime: 50
All Episodes
You may also like
Ringer
Ringer is an American television series that initially aired on The CW from September 13, 2011 to April 17, 2012. The series stars Sarah Michelle Gellar, who plays twin sisters Bridget Kelly and Siobhan Martin. On May 13, 2011, it was reported that the project had been picked up to series by The CW. On October 12, 2011, The CW ordered a full first season of 22 episodes. On May 11, 2012, The CW announced the cancellation of Ringer.

Country:
Genre:
When Calls The Heart
Elizabeth Thatcher, a young school teacher from a wealthy Eastern family, migrates from the big city to teach school in a small coal mining town in the west.

Country:
Genre:
Wasted
Not Available

Country:
Genre:
She Was Pretty
Ji Sung Joon has a crush on the most beautiful girl in town, Kim Hye Jin – the only problem is, he's unattractive and lacks self-esteem. As fate would have it, years later Sung Joon grows up to be not only successful, but extremely attractive. However, when he runs into his first love Hye Jin, she has become unattractive and poor. Can their love transcend the vanity they both associated with each other?

Country:
Genre:
Steins;Gate
A group of friends have customized their microwave so that it can send text messages to the past. As they perform different experiments, an organization named SERN who has been doing their own research on time travel tracks them down and now the characters have to find a way to avoid being captured by them.

Country:
Genre:
Law & Order: Criminal Intent
The third installment of the "Law & Order" franchise takes viewers deep into the minds of its criminals while following the intense psychological approaches the Major Case Squad uses to solve its crimes.

Country:
Genre:
Succession
ThelivesoftheRoyfamilyastheycontemplatetheirfutureoncetheiragingfatherbeginstostepbackfromthemediaandentertainmentconglomeratetheycontrol.

Country:
Genre:
Naked SNCTM
SNCTM is the most exclusive, high-end erotic club ever. Its wealthy members enjoy black tie masquerades, private dinners, and erotic theater. Get to know SNCTM, its creator and its employees in this eye-opening documentary series.

Country:
Genre:
Age of Youth
University students Yoon Jin-Myung, Jung Ye-Eun, Song Ji-Won, Kang Yi-Na and Yoo Eun-Jae share a house. Jin-Myung is busy supporting herself financially and studying. She suffers from lack of sleep. Ye-Eun is devoted to her boyfriend, she is clear about what she likes or not. Ji-Won has a bright personality and likes to drink. Yi-Na is popular due to her beautiful appearance. Eun-Jae is timid, but she has an unique taste for men.

Country:
Genre:
Bad Girls
Bad Girls is a British television drama series that was broadcast on ITV from 1 June 1999 to 20 December 2006 and starred Simone Lahbib, Mandana Jones, Debra Stephenson, Linda Henry, Jack Ellis and many more throughout the eight-year run. The series was broadcast in 17 countries and was produced by Shed Productions, the company which later produced Footballers' Wives and Waterloo Road. It is set in the fictional women's prison of Larkhall, and features a mixture of serious and light storylines focusing on the prisoners and staff of G Wing. From 2010, the UK broadcast rights were bought by CBS Drama, and is repeated regularly – as of September 2012, the channel is re-running the series again in a late-night time slot.

Country:
Genre:
Kidding
Jeff, aka Mr. Pickles, is an icon of children's TV. But when his family begins to implode, Jeff finds no fairy tale or fable or puppet will guide him through this crisis, which advances faster than his means to cope. The result: a kind man in a cruel world faces a slow leak of sanity as hilarious as it is heartbreaking.

Country:
Genre:
Rederiet
Rederiet was a long-running Swedish soap opera that aired on Sveriges Television between 1992 and 2002. The cast featured many popular and renowned Swedish actors, and the show has often been referred to as Sweden's version of Dynasty.
The 45-minute episodes were broadcast weekly on Thursday nights on the public-service channel SVT1 and normally had between one and two million viewers. For ten years, Rederiet was the number-one rated show on Swedish television, along with the rival TV4 show Tre Kronor. The competition for viewers can be compared to that between Dynasty and Dallas.
Rederiet also gained popularity in Finland on YLE TV2, and the show was a hit in Norway too on TV2. The first season of the show was also sold to Egypt. The later seasons of the series were produced in collaboration with YLE, which led most notably to Finnish actor Åke Lindman appearing in the series. Rapper Ken Ring also appeared as an extra in the show in 1996.
On April Fools' Day 1993 SVT News announced that Mel Gibson was to play a lead role in the series. Gibson himself was interviewed and confirmed the information. It was later revealed that the whole event had been a joke.

Country:
Genre: